The scanner on the foreman's board was given 114 as the sector where the trouble was...

With a sigh, Helmuth put the beetle into motion. The little car, as flat-bottomed and thin through as a bedbug, got slowly under way on its ball-bearing races, guided and held firmly to the surface of the Bridge by ten close-set flanged rails. Even so, the hydrogen gales made a terrific siren-like shrieking between the vehicle and the deck...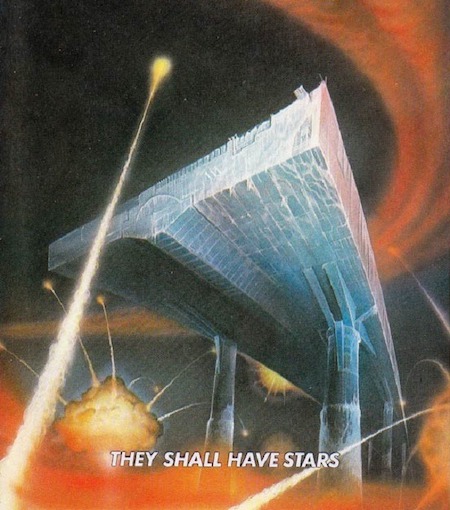 ('They Shall Have Stars [Cities in Flight]' by James Blish)
While they shook the structure of the Bridge heavily, they almost never interfered with its functioning. And could not, in the very nature of things, do Helmuth any harm.
Helmuth, after all, was not on Jupiter - though that was becoming harder and harder for him to bear in mind. Nobody was on Jupiter...
From Helmuth's point of view - that of the scanners on the beetle - almost nothing could be seen of [the Bridge]...
He took the automatic cut-out of the circuit and inched the beetle forward on manual control...
Helmuth grunted involuntarily and backed the beetle away.. Helmuth turned the body of the vehicle 180 degrees on its chassis... There was nothing further that he could do at the moment for the Bridge. He searched his control board - a ghost image of which was cast on the screen across the scene on the Bridge - for the blue button marked Garage, punched it savagely, and tore off his foreman's helmet.
Obediently, the Bridge vanished.