Edmond Hamilton:
Science Fiction Technology and Ideas
Edmond Hamilton (1904-1977) began writing science fiction in 1924. Along with E.E. "Doc" Smith, he created the space opera genre. He started writing for DC Comics, in their Superman series, in the 1940's. He continued in this activity through the 1960's.

"Entered Westminster College at the ripe age of 14. Three years later the dean summoned me and gently informed me that regular attendance was necessary to an education and that mine had become so irregular he had decided to suspend it altogether. Education over, I did some newspaper work, for a while getting out a most unhumorous humor column. Then because I hated, and still hate, indoor work, graduated to railroading and an assistant-yardmaster's job.

I sold my first story to a weird magazine in 1925. Thus I started on the downward path. Right now I am tackling fiction as a whole-time proposition.

Height, five feet ten, weight, one hundred and fifty, white and unmarried. Swimming is my favorite amusement, though I like hiking, too. I consider golf and bridge games for dimwits, but like poker."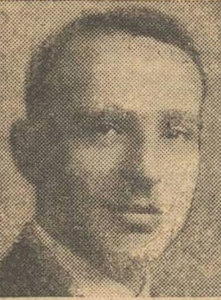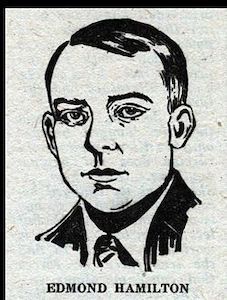 (Edmond Hamilton)