Manly Wade Wellman (b. 1903 - d. 1986) was an American writer, born in Portuguese West Africa, coming to the United States at the age of six. He wrote in a number of different genres, including fantasy, historical fiction, detective fiction, western fiction and science fiction. He is also known for non-fiction books on history.

"THERE have been Wellmans in Virginia back to 1660, and before that in Devonshire back to, say, 660 . . . modest gentlefolk all, but of poor judgment in battle, having graced the losing factions at Hastings, Otterburn, Bosworth Field, Princeton, Gettysburg. . . .

. . . sketchily educated in London, Washington, Wichita, Salt Lake City, New York . . . poor student, mediocre footballer . . . since graduation, have toiled as bookseller, bouncer, farm hand, house painter, reporter, and, finally, writer . . . other less savory employments I shall not mention . . . first appeared in Wonder in 1931 and hope to go on appearing. . . . am thirtyish, dark, untidy, married, and huge . . . probably the biggest, or second or third biggest, of all science fiction authors. . . ."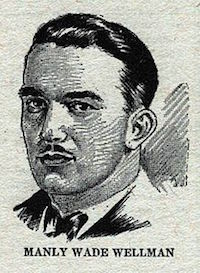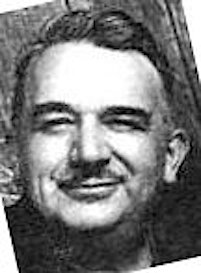 (Manly Wade Wellman)