Max Valier:
Science Fiction Technology and Ideas
Max Valier (b. 1895 - d. 1930) was an Austrian rocketry pioneer, experimentalist, test pilot and writer. He was fascinated by Hermann Oberth's work, and published both fiction and non-fiction on rockets and space travel.

He was killed when an an alcohol-fuelled rocket exploded on his test bench.

Valier piloted the world's first rocket-plane in experiments conducted by Fritz von Opel. Shown here is the Sangar Rak. I on September 30th, 1929.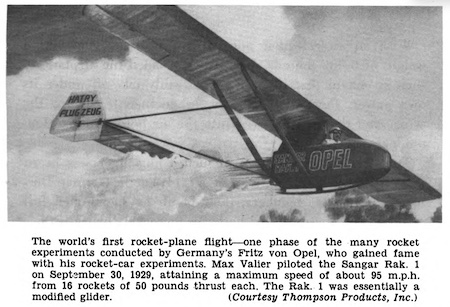 (Max Valier pilots first rocket plane)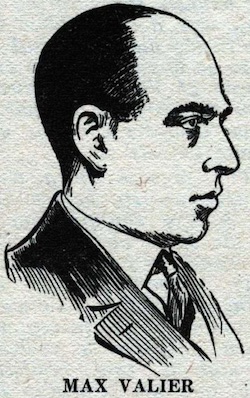 (Max Valier)

New on Site
Warp of Space
( 12/9/2023)
Automonk
( 12/7/2023)
Specific Gene Weapon
( 12/7/2023)
General Intelligence Machine
( 12/3/2023)
Aeropile
( 12/3/2023)
Interplanetary-Liner
( 12/2/2023)
Moon-Dome
( 12/2/2023)
Levitator Pack
( 12/2/2023)
Landing on the Moon
( 11/29/2023)
Airchair
( 11/25/2023)