Carl Jacobi (b. 1908 - d. 1997) was an American writer of short stories in the horror, fantasy, science fiction, and crime genres for the pulp magazine market. He also worked as a reporter and "re-write man" for the Minneapolis Star.

Jacobi attended the University of Minnesota from 1927 to 1930, where he got his literary start contributing to campus magazines.

"MY first serious interest in science fiction began, I suppose, during college days at the University of Minnesota where I tried to divide my time between rhetoric courses and the geology laboratory. As an underclassman I was somewhat undecided whether future life would find me studying rocks and fossils or simply pounding a typewriter. The typewriter won.

Traveled a spell ; fooled about with telegraphy, both wireless and Morse for another spell; then turned to writing fiction.

Thirty, unmarried, and my hobbies include studying the night sky with a 60-power glass, continuing contacts with friends now located in jumping-off spots of the South Seas and Malaysia, and saving old tobacco tins."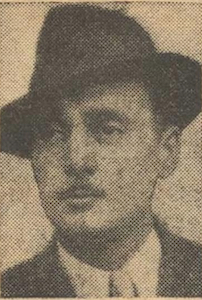 (Carl Jacobi)