Frank K. Kelly:
Science Fiction Technology and Ideas
Frank King Kelly (b. 1914 - d. 2010) was an American journalist and writer of considerable nonfiction. He began to publish science fiction with "The Light Bender" for Wonder Stories in June 1931, and rapidly became known for Space-Opera tales.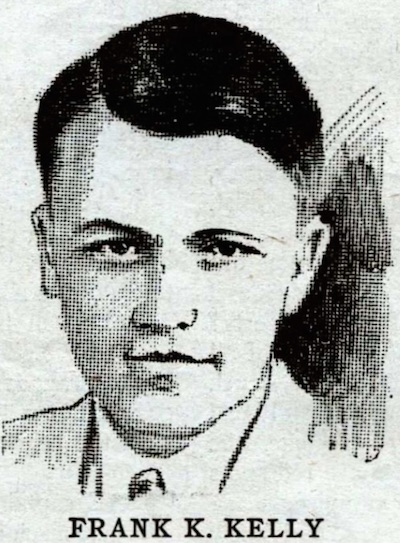 (Frank K. Kelly)
Kelly cofounded the Center for the Study of Democratic Institutions in 1959, and the Nuclear Age Peace Foundation in 1982, remaining actively involved in these and other roles well into the new century.

New on Site
Sunflowers (Slaver Sunflowers)
( 3/15/2023)
Protoplast
( 3/12/2023)
Spaceward Lunar Hemisphere
( 3/11/2023)
Solar-Powered Ball
( 3/10/2023)
Control Helmet
( 3/10/2023)
Shock-Rod
( 2/28/2023)
Cosmic Storm
( 2/20/2023)
Space Charts
( 2/20/2023)
Space-Contraction Drive
( 2/20/2023)
Immersive Home Video
( 2/15/2023)