Science Fiction in the News Articles
Related to material in A Logic Named Joe
by Murray Leinster
This story is a lot of fun to read; it also tells you, in outline, how to set up the Internet. What would you do if a computer started using all of the information available to solve any problem a human posed?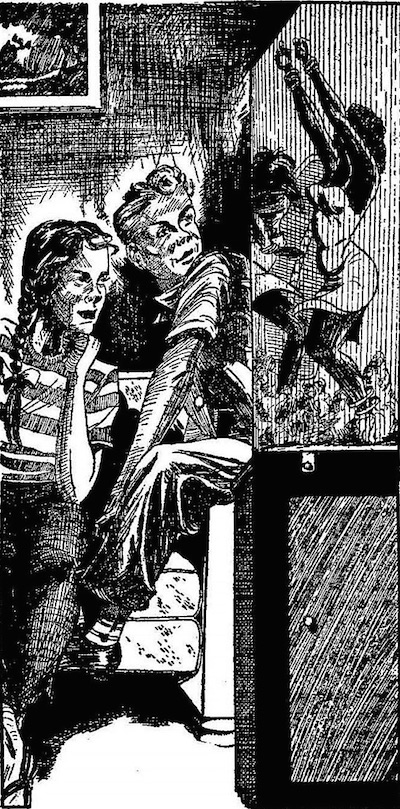 ('A Logic Named Joe' by Will F. Jenkins [Murray Leinster])
I'd also note that Leinster used the pseudonym 'Will F. Jenkins' for this story.
Science fiction in the News articles describe real-world events that relate to the ideas and inventions in sf novels and movies. Select a news article:
Our Futuristic Data-Net Is In Trouble
Several articles have come out recently about how the U.S. is falling behind the most advanced nations in the area of Internet broadband. Our sf was more advanced, anyway.


Sony Internet TV Foreseen In 1946
'It looks like a vision-receiver used to, only it's got keys instead of dials and you punch the keys for what you wanna get.'

Technovelgy.com is devoted to the creative inventions of science fiction authors and movie makers. Look for the Science Fiction Invention Category that interests you, the Glossary of Science Fiction Inventions, the Timeline of Science Fiction Inventions, or see what's New.
Find new authors and technologies - Shop for yourself, your library and your lab.