Margaret St. Clair:
Science Fiction Technology and Ideas
Margaret Saint Clair (b. 1911, d. 1995) was an American science fiction writer who published her first story in 1946. She also pubished under the name Idris Seabright.
"It was an interesting thing to watch science fiction and fantasy fiction grow from the battle between worlds theme to the current human interest type of story. Really Iím glad it is taking this trend, because it seems to me that a story about people, their problems, emotions, triumphs, and failures, is a far more interesting story to read and write. At any rate I find this to be true."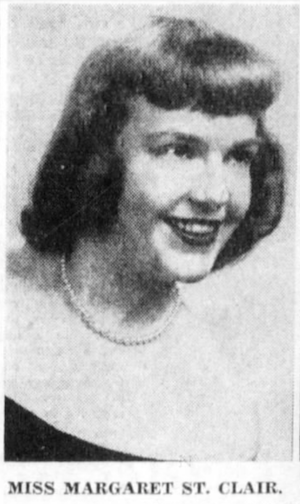 (Margaret St. Clair)

New on Site
Autobus
( 10/1/2023)
Water Brain Fountain
( 9/25/2023)
Artibase
( 9/25/2023)
Cold-Beam
( 9/20/2023)
Simulacrum (Sim)
( 9/20/2023)
Space Fleet
( 9/15/2023)
Gravity Neutralizers
( 9/15/2023)
Chest-Lens
( 9/10/2023)
Robot-Deranger
( 9/10/2023)
Space Navy
( 9/6/2023)