Joe Haldeman:
Science Fiction Technology and Ideas
Joe Haldeman (b. 1943) is an American science fiction author who grew up all over the US and Puerto Rico. He has a B.S. in Astronomy, and did graduate work in math and computer science before dropping out to write.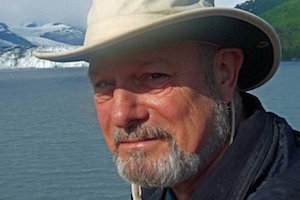 (Joe Haldeman)
His awardwinning novels include The Forever War and The Hemingway Hoax. He fought in the Vietnam war (and was wounded); he teaches writing at M.I.T.

New on Site
Landing on the Moon
( 11/29/2023)
Airchair
( 11/25/2023)
Personality-Construct (Lazarus)
( 11/25/2023)
Meteor Hulls Ship
( 11/24/2023)
Meteor Particles (Sand Blast)
( 11/22/2023)
Asteroid Lanes (Blasted)
( 11/22/2023)
Brain-Plate
( 11/12/2023)
Robot-Boss
( 11/12/2023)
Nowhen
( 11/11/2023)
Black Bag
( 11/10/2023)