Science Fiction in the News Articles
Related to material in Contagion
by Katherine MacLean
Slick story about the rediscovery of an alien planet in which humans had adapted to the local fauna thanks to the efforts of one scientist. Why not just read it now? Read Contagion. Reminiscent, in a particular way, of Frank Herbert's The White Plague.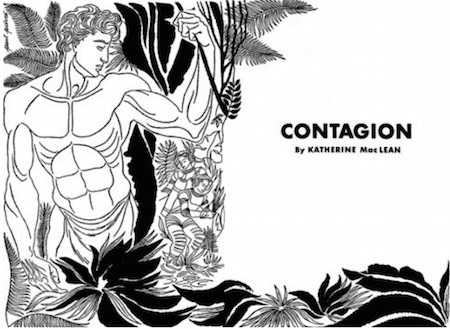 (Contagion by Katherine MacLean)
Science fiction in the News articles describe real-world events that relate to the ideas and inventions in sf novels and movies. Select a news article:
Hundreds Of Covid-Catching AI Tools - None Help
'Plagues had been known to slay too rapidly and universally to be checked by human treatment.' Katherine MacLean, 1950.

Technovelgy.com is devoted to the creative inventions of science fiction authors and movie makers. Look for the Science Fiction Invention Category that interests you, the Glossary of Science Fiction Inventions, the Timeline of Science Fiction Inventions, or see what's New.
Find new authors and technologies - Shop for yourself, your library and your lab.