Science Fiction in the News Articles
Related to material in The Poison Belt
by Arthur Conan Doyle
"Being an account of another amazing adventure of Professor George E. Challenger, Lord John Roxton, Professor Summerlee, and Mr. E.D. Malone, the discoverers of 'The Lost World'."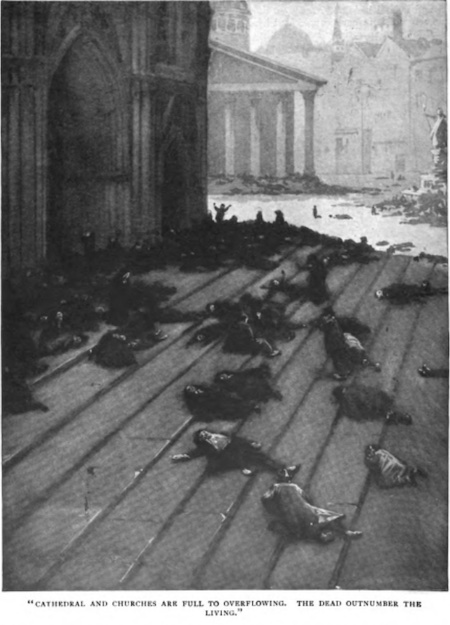 ('The Poison Belt' by Arthur Conan Doyle)
Read the The Poison Belt in The Strand Magazine (use the Jump to Section feature to get the other page numbers in the table of contents).
Science fiction in the News articles describe real-world events that relate to the ideas and inventions in sf novels and movies. Select a news article:
Did Giant Space Clouds Cause Mass Extinctions?
It's possible, according to a computer model prepared by researcher Alex Pavlov at the University of Colorado, Boulder. The model shows that "dramatic climate change" may occur when interstellar dust accumulates in the Earth's atmosphere due to the p


We Live In A Space Cloud
SF writers are a little more concerned about space clouds than most astronomers.


Tunnel Of Magnetized Filaments May Enclose Solar System
'The radiation comes from the axle of our galaxy where the gravity of a billion suns has opened our universe to the multiverse.' AA Atanasio, 1981.

Technovelgy.com is devoted to the creative inventions of science fiction authors and movie makers. Look for the Science Fiction Invention Category that interests you, the Glossary of Science Fiction Inventions, the Timeline of Science Fiction Inventions, or see what's New.
Find new authors and technologies - Shop for yourself, your library and your lab.